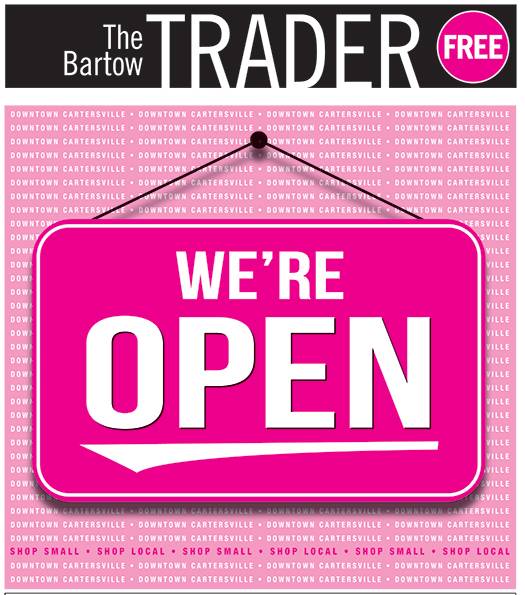 DOWNTOWN CARTERSVILLE IS OPEN FOR BUSINESS!
Do you need a wedding, birthday, or baby shower gift? We've got you covered. Looking for new gear for summer? We've got boutiques for every size, style, and activity level. Are you tired of eating your own cooking?
There are over 15 delicious restaurants, sweet shops, and eateries ready to serve you with dine-in or carry out options. How about a local brewery with great craft beer? Yep, we've got that too.
Want to pamper yourself with a bubble bath, painting class, or massage? Done, done, and done, we've got businesses that specialize in bath and beauty products, guided art classes, and other self-care options.
Meanwhile, let's not forget all of the liquid libations you can enjoy here. Wine tastings, coffee creations, even olive oil and vinegars – all downtown. Is it time to redecorate your house? Then look no further. Our businesses have options for contemporary, vintage, upcycled, handmade, farmhouse, trendy, or timeless furniture, photography, art, and décor.
Need pictures framed? No problem. Want to take a dance or exercise class? Can do. Ready to go to a museum, gallery, or enjoy some live music?
Come on down. We have scores of wonderful businesses that are safely open and looking forward to serving you! You can find more information on Facebook or Instagram @downtowncartersville, and on our website at downtowncartersville.org.