Century Bank's leadership and commitment to The Grand and our community continues, and we are thankful for their continued support of our entertainment series. If you haven't already, be sure to become a fan of "Century Bank Entertainment Series at The Grand Theatre" on Facebook to stay informed and interact with us. We enjoy the feedback that we get on our performances, and we want you to share your experience on social media. This year, we will have three performers who will make their first appearance at The Grand. The ink is barely dry on the contracts, but we are excited to share this season with you, and we hope you like the digital distribution of this information versus the postal service. Now on with the show!
The series opens on Saturday, November 16th with Rebel Union. This Nashville based four-part group, consists of Suzanne Dennis, Cartersville's Allie Johnson, Blake Mohler and Zach Laughlin, They were all living in Atlanta at the time but were pursuing musical careers as duos, never crossing paths until they moved to Nashville in the same month. After meeting, their connection was instant. They still focused on their duo careers full time while performing together occasionally. That changed when they recorded a video of a mash up of "Hurricane" by Luke Combs and "Let It Rain" by David Nail. The video has garnered almost 200k views and grabbed the attention of outlets such as Whiskey Riff where the popular country music blog praised the group saying, "The harmonies on this are killer and all around an awesome job." After seeing the response, they knew they had to make Rebel Union a full time endeavor. In the past year, the group released very successful debut singles "Secondhand High", "Brand New", and "Different Roads" with their accompanying live acoustic videos which have done extremely well across their social media outlets. Their latest single "Different Roads" was even featured on the Spotify curated playlist "New Music Nashville" and grabbed over 20K streams in a couple weeks.
The Atlanta Pops return for the thirteenth straight year for our holiday concert on Saturday, December 14th. Conductor Jason Altieri, leads 30 professional musicians through a wonderful selection of Christmas favorites. This year the Pops will be joined by local featured soloists. Get your tickets early for this family friendly event that historically sells out quickly.
Saturday, February 1st with The Return: The Ultimate Beatles Experience. This group is one of the most requested by our subscribers, and they have played The Grand two times before. This performance coincides with the 50th anniversary of the Beatles coming to America. The band has been together since 1995 playing Beatles music. As time went on, they began to polish up their act a bit and became fixated on the idea of striving for the highest level of authenticity possible. They practiced relentlessly–with a growing passion for getting their show just right. They are widely recognized as one of the most authentic Beatles Tribute bands not only in the United States, but in multiple other countries as well—including England.
Bluegrass band Appalachian Road Show comes to The Grand on Saturday, March 7th. Appalachian Road Show combines the award-winning talents of lead singer and banjoist, Barry Abernathy, tenor singer and mandolinist-extraordinaire, Darrel Webb, Grammy Award winning fiddler and producer, Jim Van Cleve, and legendary upright bassist, Todd Phillips. On guitar is Zeb Snyder, a young phenom who has taken acoustic guitar circles by storm. The group seeks to honor the music, traditions and history of the great Appalachian people and region, as much as it does to forge its own fresh musical and entertainment trails.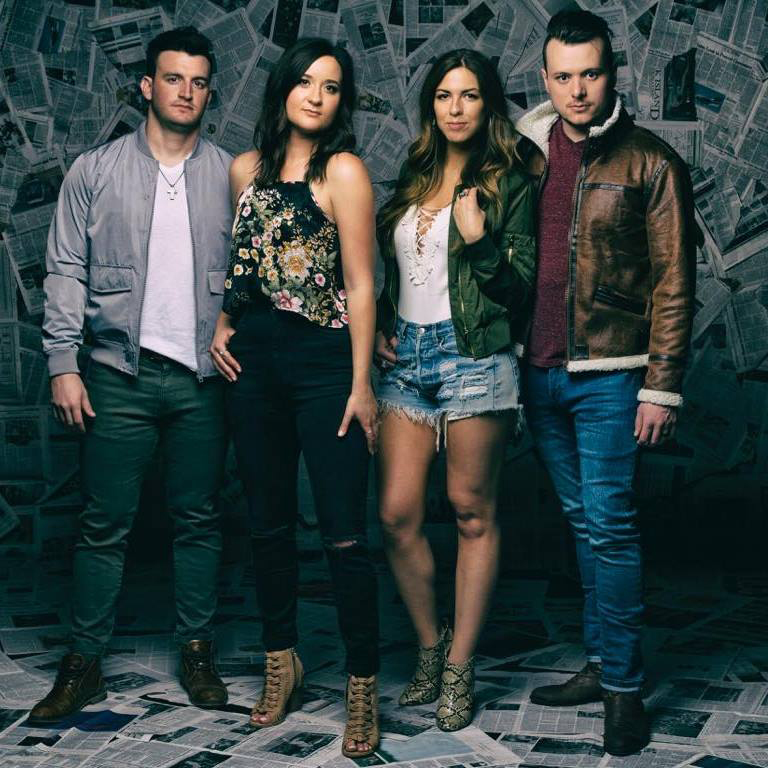 The final event in this year's Century Bank Entertainment Series at The Grand Theatre is John Berry on Saturday, April 18th. John Berry returns to The Grand Theatre by popular demand, and after overcoming a health issue that caused last year's show to be moved to this year. We are delighted to have this Cartersville favorite back with a full band. The singer-songwriter rose to stardom on the country charts of the 1990s with such mega hits as "Your Love Amazes Me", "Standing on the Edge of Goodbye", and "She's Taken a Shine". He has earned multiple Gold and Platinum records over the years.
Season Tickets and single seats are now available for purchase. Ticket purchases can be made by phone with a credit card by calling The Grand Theatre Ticket Office at 770-386-7343 ext. 2. You can also come to the theatre at 7 North Wall Street to place your order. The ticket office is open weekdays from 8:00 a.m. to 11:00 a.m. and from 12:30 p.m. to 5:00 p.m. A layout of the theatre's seating area is available on online at www.thegrandtheatre.org.
The pricing for individual seats for our events is now $30 for orchestra level seats and $25 for balcony level. These prices include all taxes and ticket fees.
Season ticket holders get a 10% discount off the single event ticket prices, so season tickets for the orchestra level are $135.00 each, and balcony level seats are $112.50 each. Again, this price includes all taxes and ticket fees.
Advanced inquiries for both season tickets and single event tickets for the upcoming series have been fantastic. The success of this series is a great source of pride among the staff and volunteers at The Grand. You, along with our title sponsor, Century Bank, are the reason for that success. I don't want you to miss out on another great entertainment series. Please don't wait until the end and expect to get the seats you want. Order your tickets today to be guaranteed your favorite seats. Once again, I thank you for continued support of The Century Bank Entertainment Series at The Grand Theatre. I look forward to sharing the music and the laughter again with you starting November 16th.