The Cartersville Exchange Christmas Parade was a success and we are very happy with the turn out of entrants and parade watchers. There were 85 entries in the parade, down slightly from last year but we felt the parade ran smoothly and we had a very good turnout of the community to enjoy the parade. The Bucket Brigade collected $2,600 in dollars and change as they led off the parade which is $200 more than last year.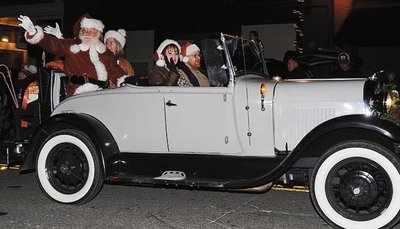 This is the 30th year the Exchange Club has hosted the parade and we are extremely appreciative of Shottenkirk Honda who returned as the Presenting Sponsor. All money raised by entry fee's, sponsorship and bucket brigade are donated to local children's charities to benefit children in need. We want all children to have a happy Christmas and we hope our efforts in raising money for these worthy charities helps to make this a reality.                                                                                                      Our judges enjoyed selecting float winners in the categories of commercial and non-commercial.
Commercial:
1st – Coosa Valley Credit Union
2nd – Latitude Blue
3rd – C.H. Kirkpatrick and Sons Welding
Non-Commecial:
1st – CATS Program
2nd – Cartersville Ballet-The Nutcracker
3rd – Girl Scouts Troop 17248                                                                                                                                              The final tally was just under $20,000 which is great considering this year and how many people may not have disposable income to give. The Exchange Club wants to thanks everyone who participated.