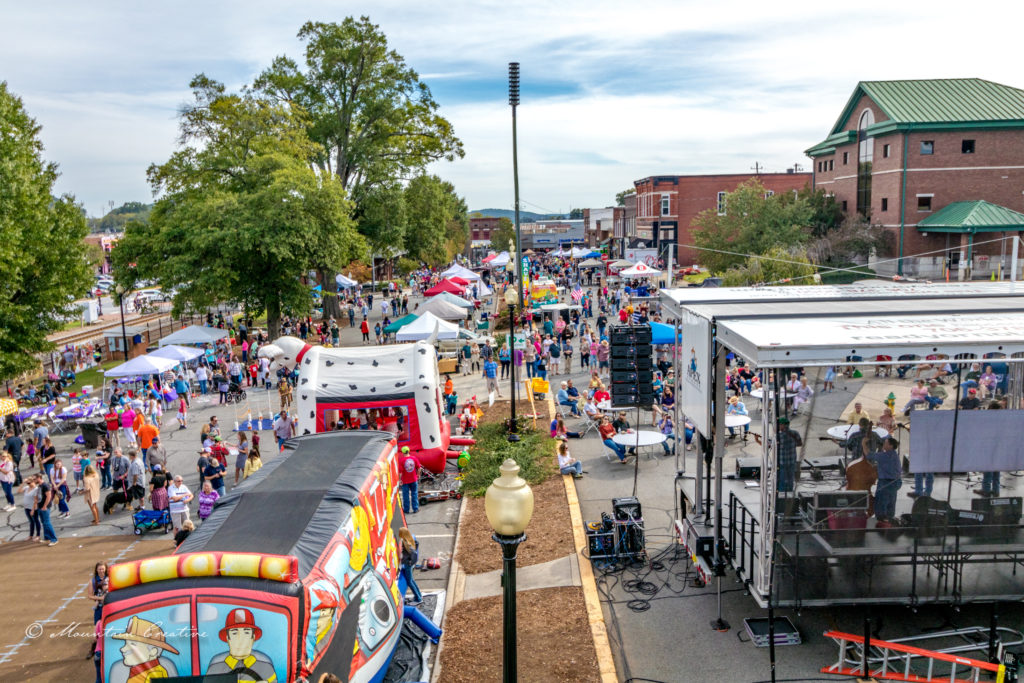 by: Hannah Surrett
Downtown Cartersville Prepares for 6th Annual Bluegrass & Folk Festival
Free festival featuring bluegrass and folk music, food, drinks, 60+ vendors, and a Kids Zone
The Cartersville Downtown Development Authority is finalizing details for the much anticipated 6th annual Bluegrass and Folk Festival set for October 20, in downtown Cartersville. This festival is from 11:30 AM -7:30 PM, and has two stages, thirteen bands, food trucks, drink vendors, 60 + vendors selling an array of products, and a Kids Zone. This event is open to the public and free of charge.
While many local and regional performers will provide musical entertainment throughout the afternoon, the Downtown Development Authority is excited to have two great headliners for this years' event. Headlining the Firehouse Stage at 5:30 PM is Curtis Jones and Primal Roots. The Edgar Loudermilk Band featuring Jeff Autry will be the Depot Stage headliner, beginning their performance at 5:30 PM as well. Check out the complete lineup, as well as bios of all the bands, at www.cartersvillebluegrass.com, and be on the lookout for posters, banners, event program guides, and other marketing materials all designed by Lara J. Designs and printed by McStatts' Printing.
The Kids' Corner, sponsored by The Mad Krafter, will be held in the Founders Oak parking lot next to the fountain in downtown Cartersville. This year, the Kids Zone will have a mega inflatable obstacle course, a bounce house, a bounce slide, free pottery painting complements of The Mad Krafter, temporary tattoos, face painting, fishing in the fountain, painting the wooden train, chalk, giant bubbles, and other crafts for kids to enjoy. Most of these offerings are free.
Cartersville Bluegrass & Folk Festival would not be possible without the financial contributions of all our sponsors. We would like to give a special thank you to Harbin Clinic and Georgia Highlands College for being our presenting sponsors. We would also like to recognize other significant donors such as Owen Security, The Mad Krafter, Lara J. Designs, Johnny on the Spot, H&R Block, and McStatts' Printing. Thank you all so much for your generous sponsorships!
Be sure to check out the website, www.cartersvillebluegrass.com often for updates and news on the Cartersville Bluegrass & Folk Festival, or call 770-607-3480.