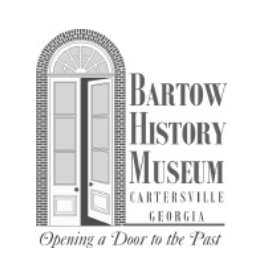 August 15 – Lunch and Learn – Danny Pelfrey, author, will speak about his fiction series, the Davis Morgan Mysteries, which are set in Adairsville and influenced by Bartow County history.
August 18 – Baked Goods and Backyard Farms – 10 a.m. – 1 p.m.
– Bake Sale Fundraiser, "Barns of Bartow County" photography exhibit opening, Antique Tractor Show, Lectures, Petting Zoo, Children's Activities, See the temporary exhibit, "The Call of the Land" – Visit BartowHistoryMuseum.org for more information and schedule of events.
August 30th – Paul Pugliese, county extension agent, will speak on the history of agriculture in Bartow County. Special guests from Georgia Farm Bureau will also give a brief history of Farm Bureau.
Bartow History Museum
4 E. Church Street
Cartersville, GA 30120
~770-387-2774~